NASA distributes the Neptune DX Platform in Africa
Customers want simple, practical and affordable app development tools for SAP and non-SAP business digitization!
NASA launched the Neptune Software app-development, systems integration & workforce automation toolset to the African marketplace in Nov. 2020.
NASA is the principal partner representing Neptune Software AS in Africa.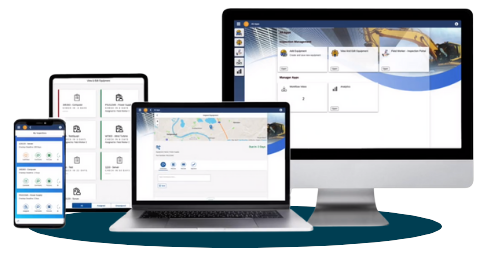 Allows businesses to deliver mobile applications with offline capabilities that stream line business processes.
Integrates systems providing on-demand access to business data in real time.
Enables businesses to take advantage of emerging technologies (AI, Machine Learning, AR/VR, IoT, RPA).
The Neptune DX Platform has been recognised in the Gartner® Magic Quadrant™ for Multi-Experience Development Platform (MXDP)!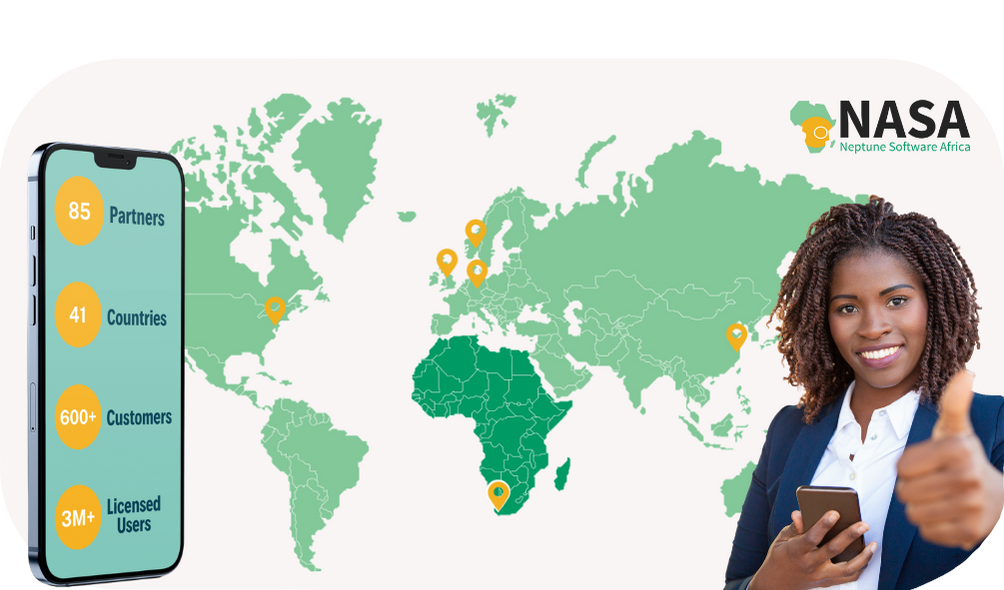 Practical progressvie web apps with offline capablilty
Deliver affordable and effective apps focused on the end user
Single simplistic development platform
We have a team of over 1000 professionals within the Neptune family who can assist you with
digital transformation activities. i.e. sales, app development, roll-out and training.
Integration
Digital Transformation via a single platform

integrating all systems and processes
Connect any system (on-prem/cloud/legacy), back-end database and service (SaaS, PaaS) on any architecture
Native SAP connector
Unified user experience, single point of access apps & information

Enable remote work by providing access to business data anywhere
Development
API-first approach using REST APIs built on the NodeJS environment
No / low / pro-code development options
Browser based platform using the latest web based technology with a modern look & feel
Any UI framework Vue.js, ReactJS, OpenUI5
Develop a single app for any device; desktop, mobile, progressive web app (PWA) even offline
Neptune Software Platform & App Products
Non-SAP - consider the Open Edition app building toolset (e.g. Oracle, IFS, Sage, or any ERP system).
SAP centric - consider the SAP Edition (leverage your ABAP team to build your apps in SAP Fiori).
Non-SAP & SAP - consider the the Neptune DXP (integrate across all systems & databases plus workforce automation).
Develop your own solution to host on the Neptune DXP Cloud - a manged public-cloud platform.
Consider out-of-the-box partners solutions to start digitizing.
Partners & Sales Agents
Do you want to be part of the top

digital transformation

global team?

Do you want to help sell one of the leading app building toolsets, or build and sell your own apps?
If your answer is YES, then contact us

now!
Let us discuss our partner options and get your WINGS.
Clients & Their Users
Accelerate efficiency and reduce business operational cost.
Simplify the app development process and achieve total systems integration.
Build apps faster, deploy quicker and maintain easier.
Future proof your asset – Gartner magic quadrant recognition for Multi-Experience Development Platform (MXDP).
Why does Neptune Software's DX Platform exist?
Leading low-code platform overview.
The Neptune Software App Delivery Toolbox.
Build apps with our No-Code offering.